When I first heard that Markus Zusak's literary masterpiece, The Book Thief, was coming to the big screen I was very skeptical. Lately every YA book is being made into a film and most of those films stray from the books and don't give the book the film is based on any justice.
But like any loyal fan of the book I followed casting news through February and when filming began in Germany this March I looked online for updates. Months have passed since then and the film is pretty much completed, but there still hasn't been any articles or pictures about the movie. That is until now. A couple days ago, 20th Century Fox revealed that because of wrapping up production early, The Book Thief's release date will be moved from January 17, 2014, to November 15, 2013. Along with changing the release date they also released six never before seen images from the movie! After looking at the pictures, my faith in this movie has been restored because the casting is amazing and from what I can tell the setting and plot looks like it is following the book.
Liesel reading to the Jewish man the Hubermann's
hide in their basement, Max Vandenburg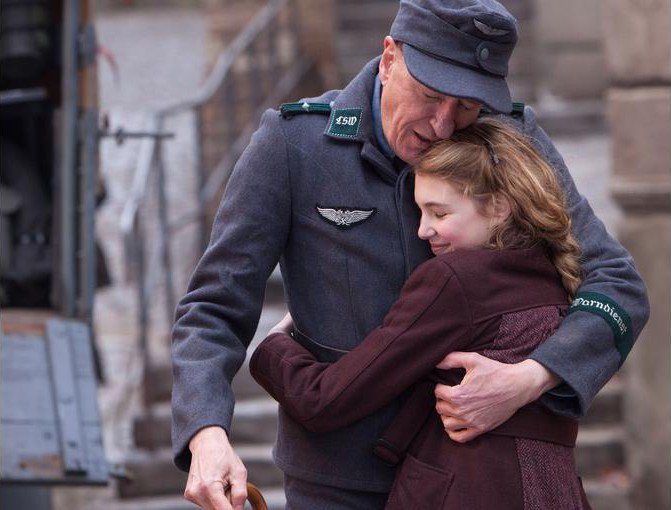 Liesel Meminger and her papa, Hans Hubermann
Liesel sneaking into the Mayor's wife's library
Rudy Steiner, Liesel and Rosa Hubermann
Liesel and Rudy running and playing on Himmel street
Liesel, Rosa, and Hans
The casting couldn't be more spot on, especially Liesel and Rudy. Those two are just so adorable and that is exactly how I pictured them looking like! The Book Thief hits theaters in November of this year. If you haven't read this book, please do yourself a huge favor and check it out!
--AMANDA