September and October is just a great time to be obsessed with TV shows, books, and or movies. New TV shows have been premiering and old ones have been returning. Books that I've been waiting for what feels like forever have been released along with new books from some of my favorite authors. Movie adaptions of some great books have come out in the past couple months and so have some other great movies. Below is a list of my favorite books, movies, and TV shows from the Fall. Enjoy!!
BOOKS:
(From Goodreads) A brilliant, luminous story of first love, family, loss, and betrayal for fans of John Green, David Levithan, and Rainbow Rowell

Jude and her twin brother, Noah, are incredibly close. At thirteen, isolated Noah draws constantly and is falling in love with the charismatic boy next door, while daredevil Jude cliff-dives and wears red-red lipstick and does the talking for both of them. But three years later, Jude and Noah are barely speaking. Something has happened to wreck the twins in different and dramatic ways . . . until Jude meets a cocky, broken, beautiful boy, as well as someone else—an even more unpredictable new force in her life. The early years are Noah's story to tell. The later years are Jude's. What the twins don't realize is that they each have only half the story, and if they could just find their way back to one another, they'd have a chance to remake their world.

This radiant novel from the acclaimed, award-winning author of The Sky Is Everywhere will leave you breathless and teary and laughing—often all at once
(from Goodreads)

Darcy Patel has put college and everything else on hold to publish her teen novel, Afterworlds. Arriving in New York with no apartment or friends she wonders whether she's made the right decision until she falls in with a crowd of other seasoned and fledgling writers who take her under their wings…

Told in alternating chapters is Darcy's novel, a suspenseful thriller about Lizzie, a teen who slips into the 'Afterworld' to survive a terrorist attack. But the Afterworld is a place between the living and the dead and as Lizzie drifts between our world and that of the Afterworld, she discovers that many unsolved - and terrifying - stories need to be reconciled. And when a new threat resurfaces, Lizzie learns her special gifts may not be enough to protect those she loves and cares about most.
OTHER BOOKS I ENJOYED:
Confessions: The Paris Mysteries by James Patterson
Anatomy of a Misfit by Andrea Portes
The Infinite Sea by Rick Yancey
The Blood of Olympus by Rick Riordan
TV SHOWS:
I literally watch every show on television at the moment but I'm just going to talk about a few of them.
Arrow: Saying I'm obsessed with this show is the understatement of the century. I watched season 1 and 2 in about a week and season 3 just started two weeks ago. So far season 3 hasn't been my favorite season so hopefully it will get better because I truly love this show. I also started watching the spinoff, The Flash and I'm really enjoying it so far.
How to Get Away with Murder: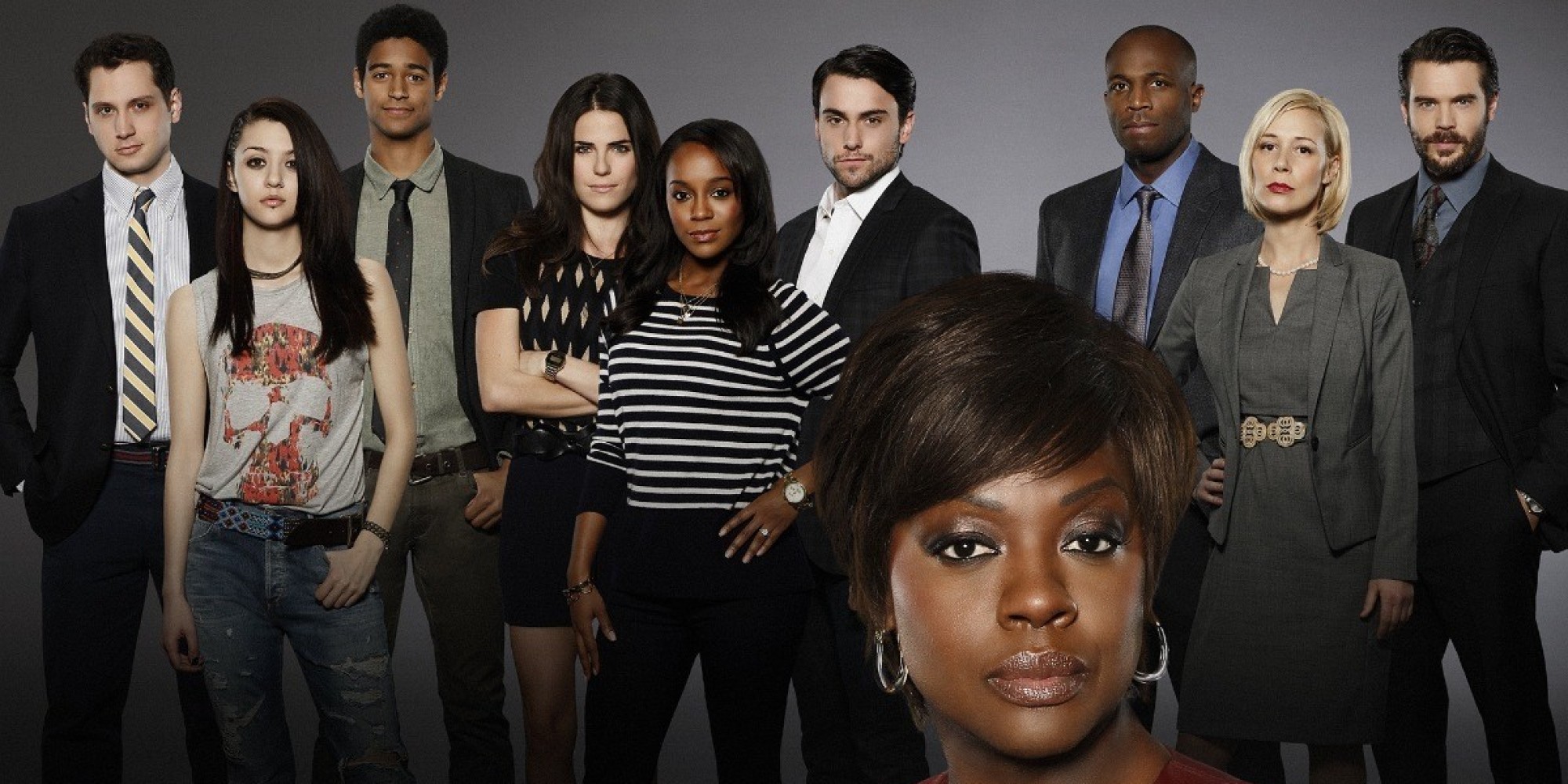 This show is so good!
The plot, the acting, the twists, everything is just perfect and I can't wait to see what happens next.
The Walking Dead: I've been watching The Walking Dead for a couple years now and it's just one of those shows that keeps on getting better. Season 5 just started last Sunday and it was so good and I can't wait to see what else season 5 has in store.
OTHER SHOWS I'M WATCHING:
Once Upon a Time
The Originals
Agents of S.H.I.E.L.D.
Red Band Society
Doctor Who
Supernatural
Bones
The Vampire Diaries
(probably more that I just can't think of at the moment)
MOVIES:
Gone Girl: I don't even know how to express what I feel about this movie into words. I read the book and enjoyed it so I was excited to see the movie. I saw the movie when it came out with my mom and for the first time I said the movie was better than the book. And the movie is never better than the book!!! Gone Girl was so amazing yet so disturbing and twisted at the same time. The movie is VERY graphic and there were times where I just sat there with my mouth hanging open but I really loved the movie.
Guardians of the Galaxy: Technically this movie came out in the Summer but I'm just going to pretend it came out in the Fall so I can talk about it. I love anything and everything Marvel so I knew this movie was going to be good. And it was a really good movie. It was funny and creative and it had a really great soundtrack that I listen to on a daily basis. I dragged my entire family to see it with me and they all really liked it, which says something because my family never likes the movies I drag them to.
OTHER MOVIES I'VE SEEN:
Alexander and the Terrible, Horrible, No Good, Very Bad Day
The Giver
If I Stay
The Maze Runner
So these were some of my favorite books, movies, and TV shows from the Fall. What were some of your Fall favorites? Tell me in the comments!
--AMANDA