I don't really know why but November is a HUGE movie month. So many good movies are coming out next month and I'm really looking forward to see them! I have my movie calendar marked for next month so lets make sure all of you movie lovers do too...
Enders Game
(Nov. 1st)
Starring: Harrison Ford, Asa Butterfield, Hailee Steinfeld, and Abigail Breslin
Plot (IMDB):

The International Military seek out a leader who can save the human race from an alien attack. Ender Wiggin, a brilliant young mind, is recruited and trained to lead his fellow soldiers into a battle that will determine the future of Earth.
I had to read Enders Game

for school last year and I actually really enjoyed the book. In my opinion the movie was casted amazingly well and I think the movie
looks like it is going to be a great adaption of the book.
Thor: The Dark World( Nov. 8th)
Starring: Chris Hemsworth, Natalie Portman, and Tom hiddleston
Plot(IMDB):
Faced with an enemy that even Odin and Asgard cannot withstand, Thor must embark on his most perilous and personal journey yet, one that will reunite him with Jane Foster and force him to sacrifice everything to save us all.
I'm a total Marvel nerd so when it comes to super hero movies I totally geek out and get all crazed. The first Thor was beyond perfect so hopefully Dark World will be just as good.
The Book Thief
(Nov. 8th)
Starring: Sophie Nellisse, Geoffrey Rush, Emily Watson, Ben Schnetzer, and Nico Liersch
Plot(IMDB):
While subjected to the horrors of WWII Germany, young Liesel finds solace by stealing books and sharing them with others. Under the stairs in her home, a Jewish refuge is being sheltered by her adoptive parents.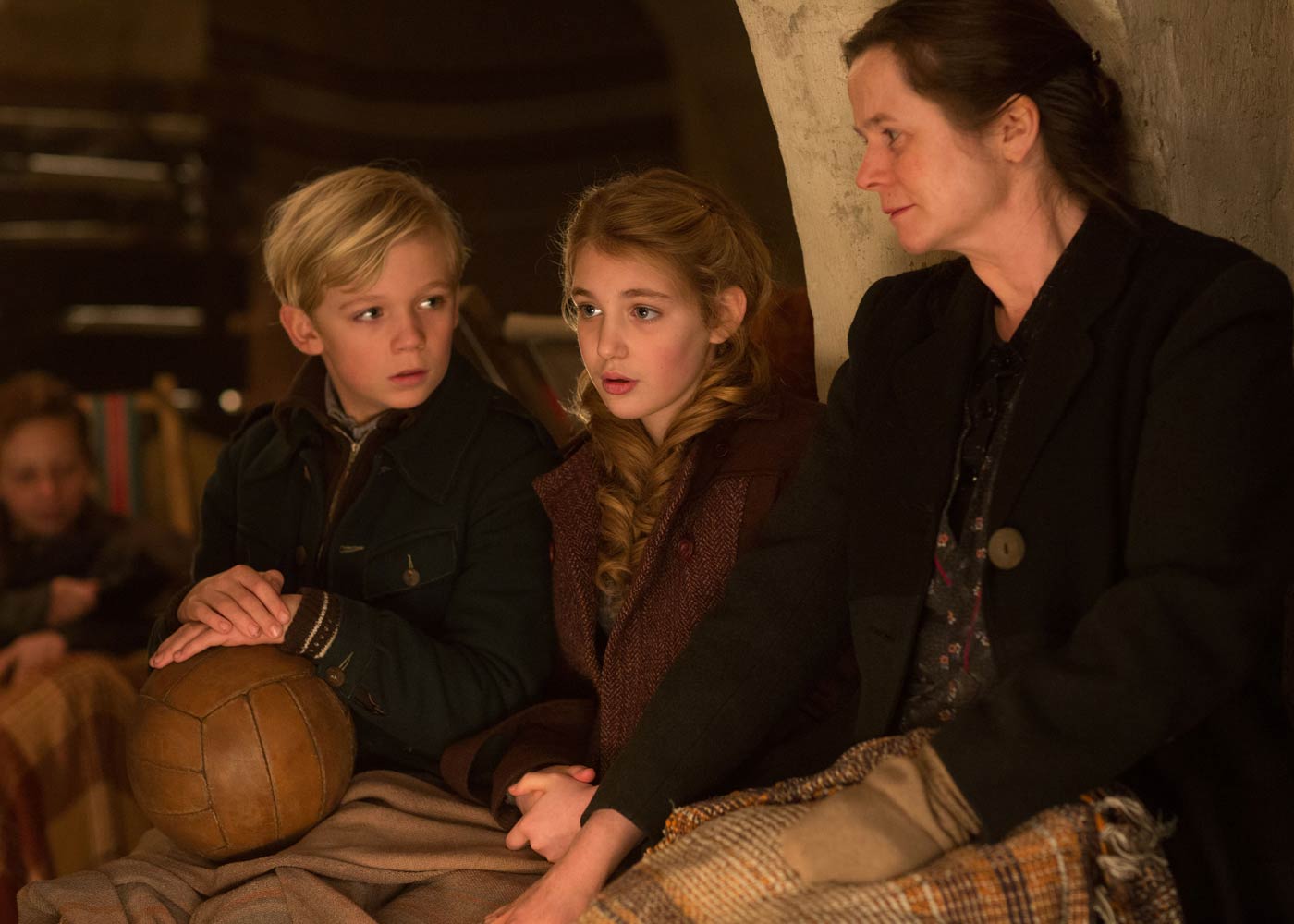 The Book Thief is probably my favorite book so when I found out there was going to be a movie, I was a little uneasy. After seeing the cast (which is perfect), stills from the movie, and the trailer, I think it will be a pretty decent adaption of the novel. I'm just a little nervous that they won't get the movie right because the book was so amazing and perfect.
The Hunger Games: Catching Fire (Nov. 22nd)
Starring: Jennifer Lawrence, Josh Hutcherson, and Liam Hemsworth
Plot(IMDB):
Katniss Everdeen and Peeta Mellark become targets of the Capitol after their victory in the 74th Hunger Games sparks a rebellion in the Districts of Panem.
It's the movie we've all been waiting for!! Catching Fire is only a month away! I'm a huge fan of The Hunger Games (like half the world is now) but I've loved these books before they were worldwide bestsellers. The movie looks amazing and Catching Fire was my favorite book in the trilogy so I am beyond excited to see the book come to life.
Other noteworthy November movies
:Diana(Nov. 1), About Time(Nov. 8), Great Expectations(Nov. 8), Frozen(Nov. 27)
November is going to be a LONG and hard month. There are so many t.v shows(
THE DAY OF THE DOCTOR)
and movies premiering and November also means that it's NaNoWriMo so it's definitely going to be a busy and fangirl/boyish month, but we can handle it!