This week, the question is:
Top Ten Tuesday REWIND, picking a past topic you missed out on!
So I chose:
Top Ten Wow Endings
This week for
Top Ten Tuesday
I'll be sharing the top ten books which left me stunned and unable to read anything else. Basically, books that wowed me.
Books that made me look like this: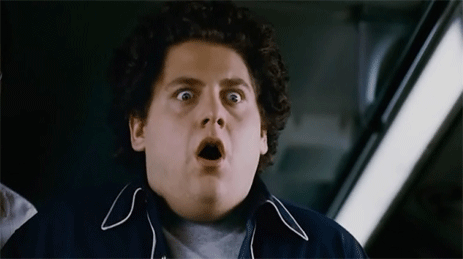 This works too:
So let's get to my top ten books with WOW endings:
1.
If I Stay
by Gayle Forman. This book's ending just
killed
me. It was emotional and shocking and just so overwhelming. If you read this book, have lots of tissues handy. Lots of them.
My Review
2.
Prodigy
by Marie Lu. In the ending of this book, the sequel to the fabulous and utterly amazing
Legend
, something rather shocking is revealed about Day that could possibly put an end to the June/Day OTP.
3.
The Maze Runner
by James Dashner. I have no words for how absolutely shocking and stunning the ending of this novel is. The rest of the novel is rather confusing but when you get to the end it all makes sense and you will just lie there shocked and breathing heavily and unable to do anything until you have the next book.
4.
The Hunger Games
by Suzanne Collins. Obviously. This book is just such a breathless read and the action just builds and builds until the ending and then it's suddenly over and you can't think about anything else.
5.
Life As We Knew It
by Susan Beth Pfeffer. This book is so realistic and it really made me think about how it could happen to us anyday. I was just so scared throughout the whole book and this was me after. Thinking overload.
had to use this as I've been obsessed with DW lately ok
6.
My Sister's Keeper
by Jodi Picoult. THE ENDING IS JUST SHOCKING OK AND UNEXPECTED AND TOTALLY NOT NECESSARY AND WOW
7.
The Fault in Our Stars
by John Green. The ending is so sad but at the same time poignant and beautiful and emotional and just
wow.
The ending makes you think.
8.
Wonder
by RJ Palacio. I'd forgotten how much I still loved to read books from the middle grade section until I borrowed this from my brother. And it was such a beautiful book that left me opened-mouthed and stunned at the end.
9.
Divergent
by Veronica Roth (aka mad genius writer) THIS BOOK IS JUST WOW AND ESPECIALLY THE ENDING (I'll stop shouting now.) Anyways, the ending is really action packed and intense and leaves you shocked and wanting the next book.
10.
Shadow and Bone
by Leigh Bardugo. This book has everything a reader wants: beautiful writing and plot, believable characters, and everything else. It left me stunned and in a book coma. (seriously, I was unable to read anything else for two weeks after this)
My Review
Elizabeth